The Definition of Cultural Competence
Cultural Competence is a journey; an evolving, dynamic process that takes time. Through formal training and life experiences, participants move along a Cultural Proficiency Continuum.
---
What Is Cultural Competence?
To be culturally competent doesn't mean you are an authority in the values and beliefs of every culture. What it means is that the individual or organization have an ability to interact effectively with people of different cultures. Cultural competence comprises four components: Awareness, Attitude, Knowledge and Skills.
– Woven Traditions Team
---
Core Values of Being Culturally Competent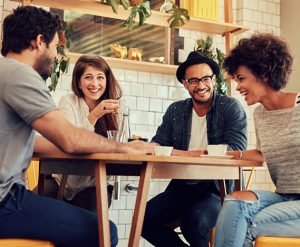 Valuing Diversity

– Respecting and understanding that different cultures, as well as similarities, are equally important among all people.
Being Capable of Cultural Self-Assessment – The ability to look at one's self and reflect upon their own attitudes and values, and how they fit in during cross cultural situations.
Awareness for Times When Cultures Interact – Having the recognition to notice diversity among people that are among you, both socially and in places of work.
Adaptation to Your Given Surroundings – With understanding and awareness, possessing the ability to make adjustments in interactions to create better synergy among those around you.
Retention of Cultural Diversity Knowledge – Continue the practice and incorporate all the above aspects in your daily life – in families, communities, school and work.
---
Cultural Competence Training
For Your Living, Learning & Working Environment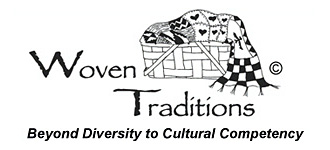 The Woven Traditions® Curriculum offered through Did You Know Publishing, Inc. is the perfect resource for teachers and business administrators to easily incorporate the concepts of cultural competency into the classroom and work environments.
These learning resources are created for you, then we work directly with the instructors on how to to interject the lessons into your particular environment.
That's right – we give you the lessons, tailored to your audience, then instruct the teachers on the best methods for success.  All the work has been done for you!
Woven Traditions has been utilized in such organizations as The Ohio State University as a course requirement, as well as organizations such as City Foundations, Grade School through High School Teachers, School District Leaders, Parent Organizations, Colleges & Universities, City Officials and more.
---
Order Woven Traditions® Cultural Competence Tool Kit Today…
Learn how our Woven Traditions® Program can easily be integrated into:
[table]
[tr][td]

[/td] [td]

[/td] [td]

[/td][/tr]
[/table]