Proven Results


Our Mission & Success | Cultural Competence Develops Leaders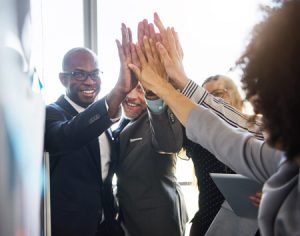 The growing need for Cultural Competence in today's society, can be felt everywhere from our classrooms to the board room. There is no place in our community where 21st Century Skills should not be practiced, and Did You Know Publishing, Inc. is committed to helping our world embrace cultural proficiency.
We work directly with businesses to help employees create more synergy and efficiency in the work place. Our schools are required to meet common core standards and foster the development of programs such as our Woven Traditions offering.
Our team helps develop this important mindset in today's society through Face-to-Face training, Field Support and Trainer Coaching of the pre-designed lessons we have created for you. In short, Woven Traditions offers the most effective resources and training available – allowing you to succeed in your specific cultural environment.
---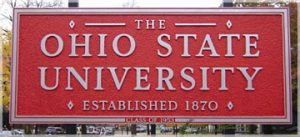 National Universities Agree…
The Woven Traditions Cultural Competence program has been adopted by The Ohio State University as a General Education REQUIREMENT for all incoming freshmen! Training of 30 hours or more will allow you to earn 1 – 3 graduate course credits through the University of Dayton and Ashland University.
Contact us for more information by calling (513) 834-5349, or sending us an e-mail by clicking here…
Order Woven Traditions® Cultural Competence Tool Kit Today…
---
But Don't Just Take Our Word for It…
Find out what so many satisfied clients are saying about their results when partnering with our company below.
 

"Thanks to you for the part you play in the enlightening of our children relative to their African American heritage."

Joan Brown,
Cleveland Public Library

(Click the letter image to see full-sized version)

"Your Woven Traditions team really hit the mark!"

Bernard Minnis,
Assistant Superintendent,
Jefferson County Public Schools

(Click the letter image to see full-sized version)

 

"It was such a delight to receive the copy of the 'Rosa Parks Story'."

Oprah Winfrey,
The Oprah Winfrey Show

(Click the letter image to see full-sized version)

 

"Our students were the beneficiaries of significant life lessons."

Tony Yates,
Caring for Kids Foundation

(Click the letter image to see full-sized version)

 

"…there are many valuable lessons on race, culture and equity to be learned from this text."

Nancy Zimpher,
Former President, University of Cincinnati

(Click the letter image to see full-sized version)

 

"Butler Tech's priority for the next two school years is Cultural Competency."

(Click the letter image to see full-sized version)

"The work that I do as part of the Woven Traditions team allows me to continue to interact with the next generation of American citizens. In that work, I am hopeful we will progress on a continuum toward inclusion of others as we act, interact and react in our living, learning and working environments."

Susie Whittington,
Professor, The Ohio State University

(Click the letter image to see full-sized version)

 

"Did You Know Publishing, Inc. was a partner in our work to assure every student received an 'Education Beyond Expectation.'"

Robert D. Sommers, Ph.D.,
Carpe Diem Learning Systems, LLC

(Click the letter image to see full-sized version)

 

"We highly recommend the professional services of Did You Know Publishing through it's Woven Traditions program."

Deborah Mariner Allsop,
Executive Director/CEO of Families Forward

(Click the letter image to see full-sized version)

 

"Woven Traditions has created a curriculum, and a training, that will benefit all school settings."

Jenny Mauch,
Principal, Pleasant Ridge Montessori

(Click the letter image to see full-sized version)

 

"I fully support the efforts of Did You Know Publishing, Inc. and their ability to facilitate best practice learning with a non-threateneing, interactive and very engaging style."

Gwen Watson,
Professional Development, Mayerson Academy

(Click the letter image to see full-sized version)

 

Lasting M-Pressions line of paper products featured in the Enterprise section of the Cincinnati Enquirer. (02/99)

John Eckberg,
Cincinnati Enquirer

(Click the letter image to see full-sized version)

 

The Woven Traditions curriculum was featured in an article from Racing Toward Diversity Magazine. (Fall 2011)

Natalie Davis-Miller,
Racing Toward Diversity Magazine

(Click the letter image to see full-sized version)

 

Informative article about Ohio State University adopting the Woven Traditions curriculum as a General Education Requirement. (Summer, 2011)

Gene Stowe,
Racing Toward Diversity Magazine

(Click the letter image to see full-sized version)
---
Learn how our Woven Traditions® Program can easily be integrated into: