About Our Company


Cultural Competence at Community, School and in the Workplace
In 1988, William D. Shoecraft (company founder) was unable to find books for his daughter, about African-Americans' who have made significant contributions in our world history. Shoecraft was determined to share such history with his daughter despite finding the market bare. So, in 1989 he decided the solution was to write a story for his daughter about Rosa Parks.
In 1990, after Shoecraft was encouraged by family and friends to publish the story he had written, he decided to explore this new challenge. So, he contracted a marketing research firm that conducted focus group discussions and marketing surveys with parents, educators, and children.
The conclusion (quantitative and qualitative) showed a major need for culturally sensitive products, and the marketing research firm recommended pushing forward with the project. Shoecraft put together a team of 8 educational advisors, consulted with numerous business colleagues, and in 1991 Did You Know Publishing, Inc. was incorporated in Cincinnati, Ohio as a publishing company.
We offer a unique product line of Educational Tools ranging from posters and books, to puzzles, pocket folders and paper products…
---
Business Development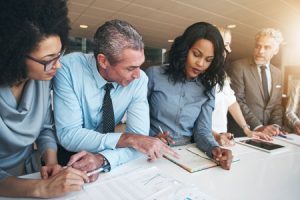 Our company specializes in bringing about Cultural Competence and 21st Century Thinking into our places of work, our schools and our communities. The Woven Traditions® line of products are customizable training sessions specific to the business world.
We work directly with human resources administrators and business owners to inject a culture of learning, understanding and critical thinking that can help make your workplace more efficient and desireable.
Learn more about the Woven Traditions Cultural Competence Programs to promote business development…
---
Cultural Competence in Our Schools
We also are proud to support teachers and faculty from Pre-K through the college ranks, with customized lesson plans and Curriculum designed to promote 21st century skills. Since most educational settings are now being required to meet common core standards, the Woven Traditions packages available are an excellement means for learners to achieve academic success, as well as college and career readiness skills.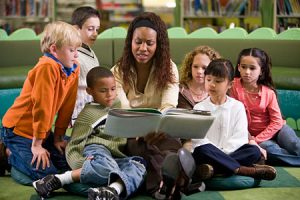 We "train the teachers" and provide individual support with lesson plans, common core, teaching strategies and more. Each with rubrics and easy ways to track development in the classroom.
The Woven Traditions Cultural Competence Curriculum has been a proven resource in developing 21st century skills, and has been adopted by The Ohio State University as a General Education REQUIREMENT for all incoming freshmen!
Training of 30 hours or more will allow you to earn 1 – 3 graduate course credits through the University of Dayton and Ashland University. Woven Traditions is there to support educators from concept through completion – helping to incorporate necessary 21st century learning and make an impact on both student and adult learners.
Learn more about the Woven Traditions Educational Programs which meet Common Core Standards…
---
Order Woven Traditions® Cultural Competence Tool Kit Today…
Learn how our Woven Traditions® Program can easily be integrated into: